Having a hard time understand Curves? Here is a basic run down in this tutorial.
Work with your picture along with these steps to make the right amount of change.
The first step I will show is the Anchor points, locks or control points. All three have the same purpose. Understanding these control points will help later when adjusting dark and light points.
Click on the line to set an Anchor point: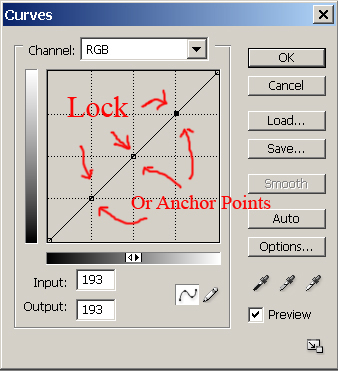 The second step is understanding the color points in the curves -- dark, mid-tone and light. See how the colors bars to the left and underneath the grid correlate to the grid: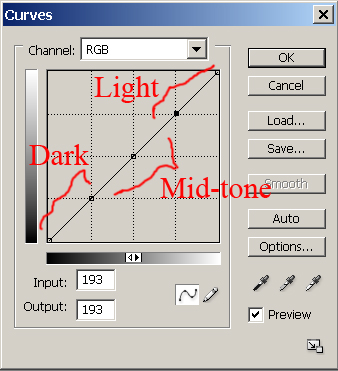 Next I will give a list of steps on how you can adjust your exposure.
Increase Contrast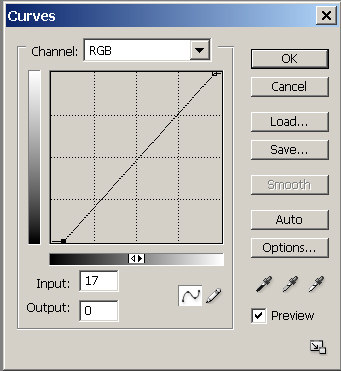 Increase Contrast - The S Curve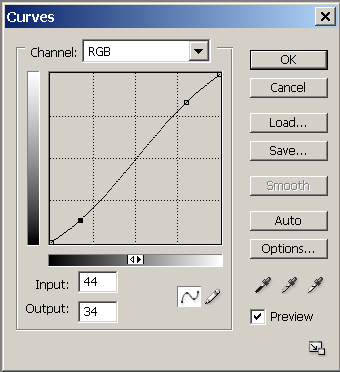 Reduce Contrast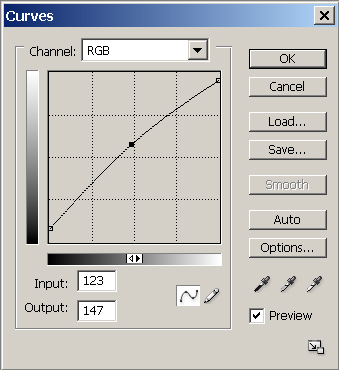 Lighten Highlights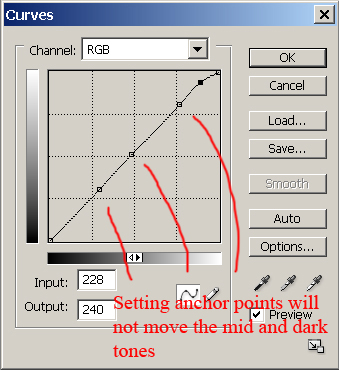 Notice the Anchor points. It locks down the shadow(dark) and the mid-tone. So you can work with just the Highlights.
Darken Highlights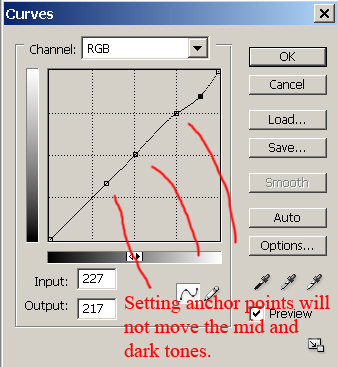 Again, set your anchor points just like the picture "Locking your Anchor points".
Lighten Midtones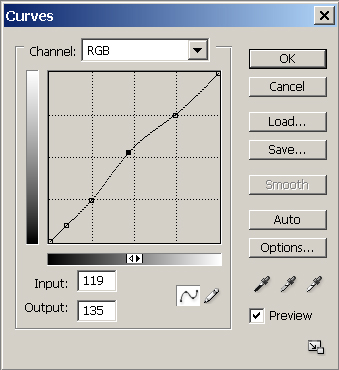 Darken Midtones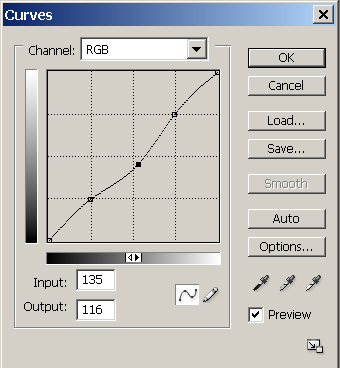 Lighten Shadows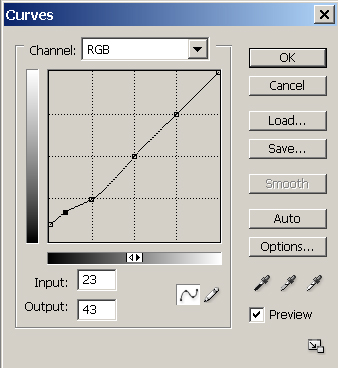 Darken Shadows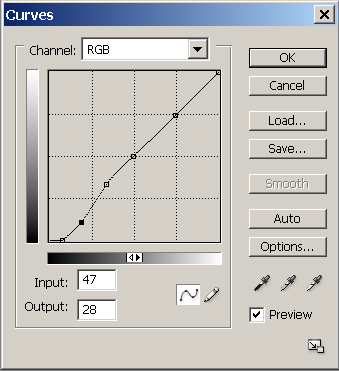 High-Key Effect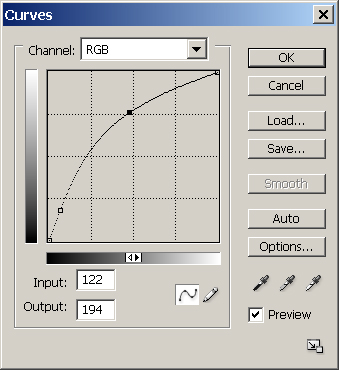 Low-Key Effect