Creating the Copyright Symbol
At this tutorial I will show you how to put a copyright symbol into your image. The copyright symbol I'm going to create will be in big enough and in center, even though your image size. I'm also going to show you how to make this an action so you don't have to do it manual every time.
We start off by creating a new document. Go to the File menu and click New. Make your photo pretty big (so it's going to fit on any size you want to create the copyright symbol with). An example would be 5000 x 5000 pixels and the resolution at 200 pixels/inch. Make sure your background is transparent.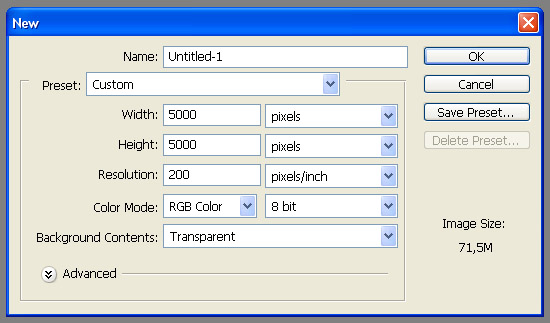 Now with our huge document, we go click on the Custom Shape Tool and choose the copyright symbol from the shape menu. Hold shift while you draw the symbol.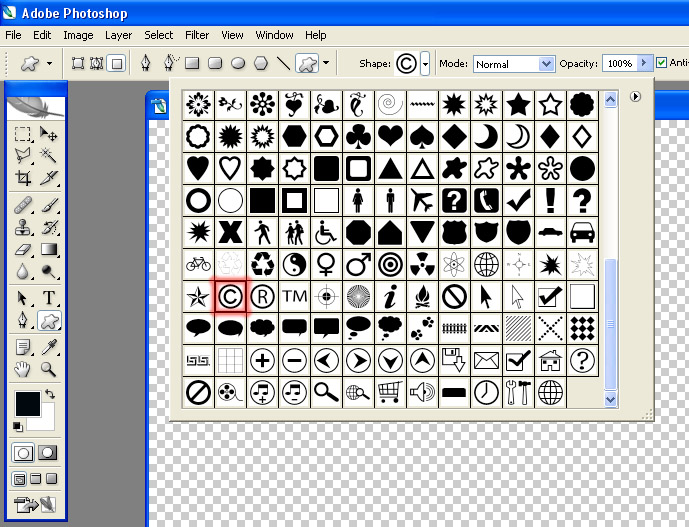 So far so good. We have our copyright symbol. Now we are going to fill it with 50% Grey. Ctrl-click on the layer icon so it selects the symbol.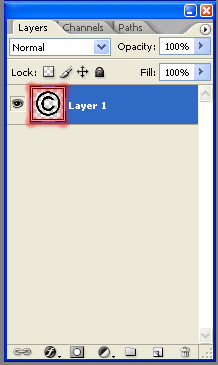 Go to the edit menu and click fill... Choose 50% Grey and click OK. Deselect after this by using the shortcut: Ctrl+D.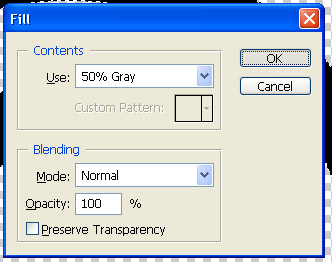 Now we are going to make our copyright symbol embossed. Click on your layer, go down to the little 'f' icon and choose Bevel and Emboss.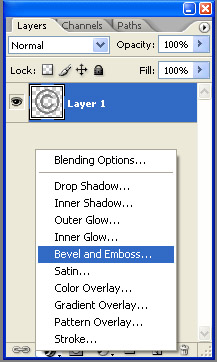 These settings are not that important. You can play a little around with the size and soften until you think it looks good.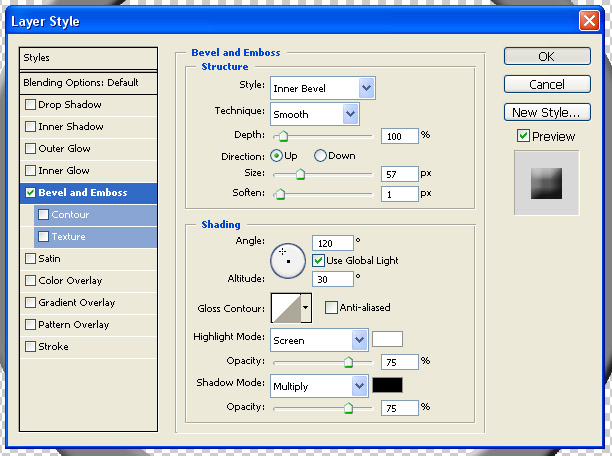 Now that we have our copyright symbol, we'll want to save it. Tthe file format doesnt matter (I save mine as a photoshop file -- PSD), but the file location will matter (more on this later). You should put the file somewhere out of the way where you won't move it.
Creating a Reusable Action for our Copyright Symbol
I am going to show you how to make an action, so that when you want to apply the copyright symbol on future images, you will simply just click on that action to do so.
Open up the image that you want to add your copyright symbol to. Go to your actions panel and create a new action.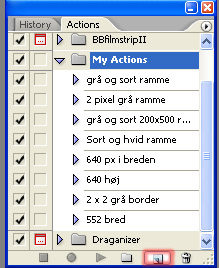 Call it whatever you like and click the record button.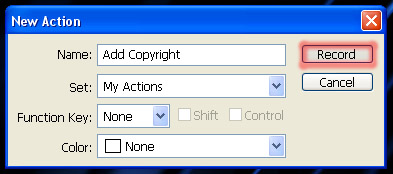 Now go to your File menu and select Place. Find your copyright symbol file and click the Place button. When it's in your document hit the enter key.
Now change your layer mode to Hard Light so the grey disappears.

Merge the copyright layer down by clicking Ctrl+E. And finally click stop recording at your actions panel.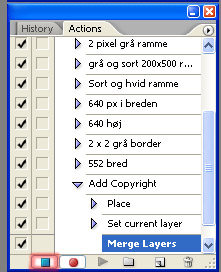 Now you just have to remember that our action remembers where the copyright symbol file is placed. So don't move your copyright symbol file to a different location on your computer.
This is how our final copyright symbol should look when applied to an image: